Professional Agent!
Jakub is a very professional real-estate agent. He has a great attitude towards the customer. Regularly kept in touch with us during the sales process and provided honest feedback. I would highly recommend him to anyone considering selling their home. You will not be disappointed
- Ralpha and Paulina
What a great decision
From the first contact with Jakub we were impressed with his knowledge, confidence and enthusiasm. He talked us through the whole process and was up front with all the fees and charges. He did a great marketing campaign and the home was sold within 2 weeks above asking price. Could not have asked for a better outcome. He provided great advice getting the home ready for sale and was contactable throughout the whole process. We would absolutely recommend him to family and friends. Confident he would offer the same amazing service. Thanks for making this journey seamless.
- Deb
Very happy
I was so happy with the service I received from Jakub from the outset! He knows the market and gave me sound advice, clear explanation and reassurance through out the process! He gave regular, timely feedback and went over and above what was required. He managed to get me a price, I was happy with in a difficult market! Thanks for everything Jakub and the team at Taylors First National. I am happy to recommend Jakub to anyone who asks!
- Libby
Friendly and informative agent
Helped us sell our home that we liven in for 15 years for a great price with excellent service. My daughter recommended Jakub as he did a brilliant job at their sale. Thank you, Jakub,
- Colina and Jana
Proactive agent
Jakub kept us involved and up to date through the whole process. We moved interstate, which can raise issues. Jakub was very proactive in helping us solve these issues swiftly
-Robert & Wendy
Couldn't have made it any easier for us!
Adam helped with the recent sale of a property on our behalf. As we are at quite some distance, we were a little worried as to how complicated this may make the process. However, Adam was excellent, and thoroughly professional in his dealings with us, keeping in close contact to update whilst also signposting us as needed to ensure a smooth outcome. Altogether he worked efficiently and kept things simple for us, could not have asked for more!
Anujeet
Very courteous and respectful of client's requests
Adam was on time at an initial meet and everything went smoothly from then on we agreed on a mutual price and fee and sold on the first open only to get more than we anticipated job well done after sales was excellent and the transition through to final settlement went through without any hassles
-Sheila Wigley
Gets Great Results
From the beginning Adam worked hard to achieve a quick sale of our family home for a price that we were happy with. He got a great result and we couldn't have been more pleased. Adam kept us well informed throughout the selling process and was always friendly and professional. We would highly recommend Adam to anyone selling their home in Adelaide's North East.
-Tim and becc
Great Agent
Adam has been very approachable and good knowledge related. It has been good experience buying property from Adam. Definitely will recommend to friends.
-Jackie
Great experience
Hi Adam thanks for your honest opinion on the rental disaster but with your ideas and some of ours we managed to present the property as best we could. The easy go nature made our job easy and the purchaser offered more than we advertised it for so it all fell into place and went as planned. We would recommend Adam to sell a property to anyone that was interested. Thanks again for a painless experience. When we had questions, they were answered swiftly and honestly.
-Judy Zacker
Excellent Agent
From the very first meeting with Gavin felt very at ease at his honest and professional approach to selling my home. His knowledge and understanding of the local market was very helpful. He got the best price for my home. I would recommend Gavin at First National to sell my house again
-Vanessa
I found Gavin to be very professional from start to finish when marketing my home
When considering the selling of my home I asked agents from 3 different real estate companies to come and give me an appraisal as to what price I could expect from my home. I found Gavin's knowledge about the real estate market and what other properties in the area had sold for was professional and realistic. I was very happy with his appraisal of my property. As soon as he walked in through the door I felt both confident and comfortable with Gavin, he was the agent I needed to sell my house. He was easy to talk to about any issues or concerns that I may have had during the selling period, always easy to contact if needed. He also kept me updated and informed every step of the way. Gavin is a likable person, easy to get along with. He knows his profession inside out, I highly recommend Gavin to sell any property and would not hesitate to ask him to manage another sale for me should I need someone to do that in the future.
-Marilyn
A Real Professional
Gavin knew exactly what needed to be done with my house. I'd done some renovations though there were still some major things to be done, I really thought my property would struggle to sell. Gavin gave me all the advice I needed to spruce it up in the right places and he also offered to lend me his steam cleaner. Gavin has a favourite photographer he likes to use when it comes to advertise and make my property look really attractive. When it went to market, he sold it in less than 2 weeks for a way higher price than I expected. Gavin's a natural salesman with very good methods for marketing and creating interest, I couldn't be happier.
-David Mcfeeters
A very friendly, polite and smart agent.
We found Gavin very smart with a wealth of knowledge. He always gave us plenty of feedback while our house was on the market. It was no surprise to my wife and myself that our house was sold after only one open house after seeing how Gavin operates. Our house sold at a higher price than we expected also. We highly recommend Gavin and wish him well.
-Paul & Debra Nisbet
Great Agent!
Gavin was upfront about cost of service, realistic and thorough with his knowledge of the market, flexible when our situation changed and very responsive during the sale if we had any questions/queries. Would always answer calls or texts and provide information, accurate information.
-Cathy Perry & Brett Wood
Helpful and easy to deal with
Throughout the process of selling our investment property, Murray was very helpful, clearly communicating with both us and our tenants. He got us a better price than we thought, and was generally a pleasure to deal with. Can highly recommend him!
-Lena
Great Service, Prompt communication. Recommended
Murray was able to provide us a high level of communication from start to finish. His enthusiasm and professionalism helped us achieve a good result with our property. I would like to thank Murray for his services and the whole team
-Sam Madi

Great Agent!
Very happy with the professionalism and hard work Murray put into the process of selling our property. He presented himself from day one with most honest and professional approach. And then followed through with every step of the way, which we were very pleased with. He worked very hard (day and night).
Would I use Murray again for future projects?? Absolutely!!
Thanks for doing a great job!
-Mario Catalano
Very personable agent with great knowledge of the industry
From day 1 of meeting Murray, Robin & myself felt very confident that we had the right man to sell our Highbury property. Very punctual and conducted the opens professionally. Communicated well with us and our conveyancer. Needs to keep sold signs in his car at all times HaHa!!!!!! ( Joint Joke )
-Kym and Robin Gale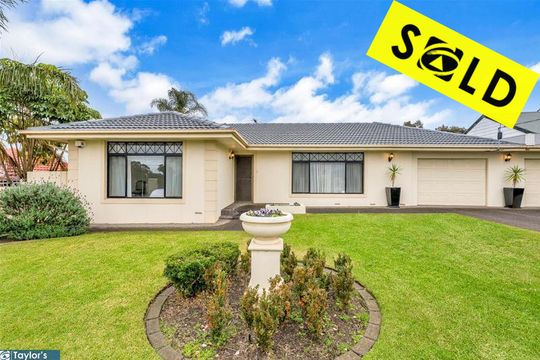 Fantastic Agent
Murray got the best, realistic price for our property. We sold within 5 days of it going on the market and got $35K over our asking price. He kept us informed all the way and gave great advice. I would definitely recommended Murray to anyone.
-Vincent Christin
Bull terrier
I'd highly recommend Murray to sell your property. He was able to obtain many offers above what I was asking and expecting, within the first week of listing. Fantastic people person and obviously a brilliant negotiator. Definitely knows his stuff. Fees were a little on the high-side compared to some other agents, but he well and truly made up for it with the price he was able to achieve.
-Jesse Ascensio